How to Choose the Perfect Lingerie for Your Mood - A Comprehensive Guide
Matching your lingerie to your mood can be an empowering personal expression, and the right colors and styles can have a significant impact on your emotions. Whether you're seeking confidence, tranquility, or a spark of joy, the lingerie you choose plays a key role. This comprehensive guide will help you understand how different types of lingerie can cater to your diverse emotional states.
Red Lingerie for Confidence and Passion Red lingerie has the power to invoke feelings of love, passion, and confidence. Ideal for when you're feeling bold or when you're in a romantic mood, red items are essentials in your lingerie collection. Be it a silk teddy or a lacy bra, red intimates are your allies in feeling charismatic and confident.
Finding Calm with Blue and Green Lingerie Blue and green lingerie can be your sanctuary of peace and mental clarity. These colors, often associated with the tranquility of nature, are perfect for creating a sense of calm and relaxation. Choosing comfortable pieces in these hues, can enhance your peaceful moments and provide stress relief.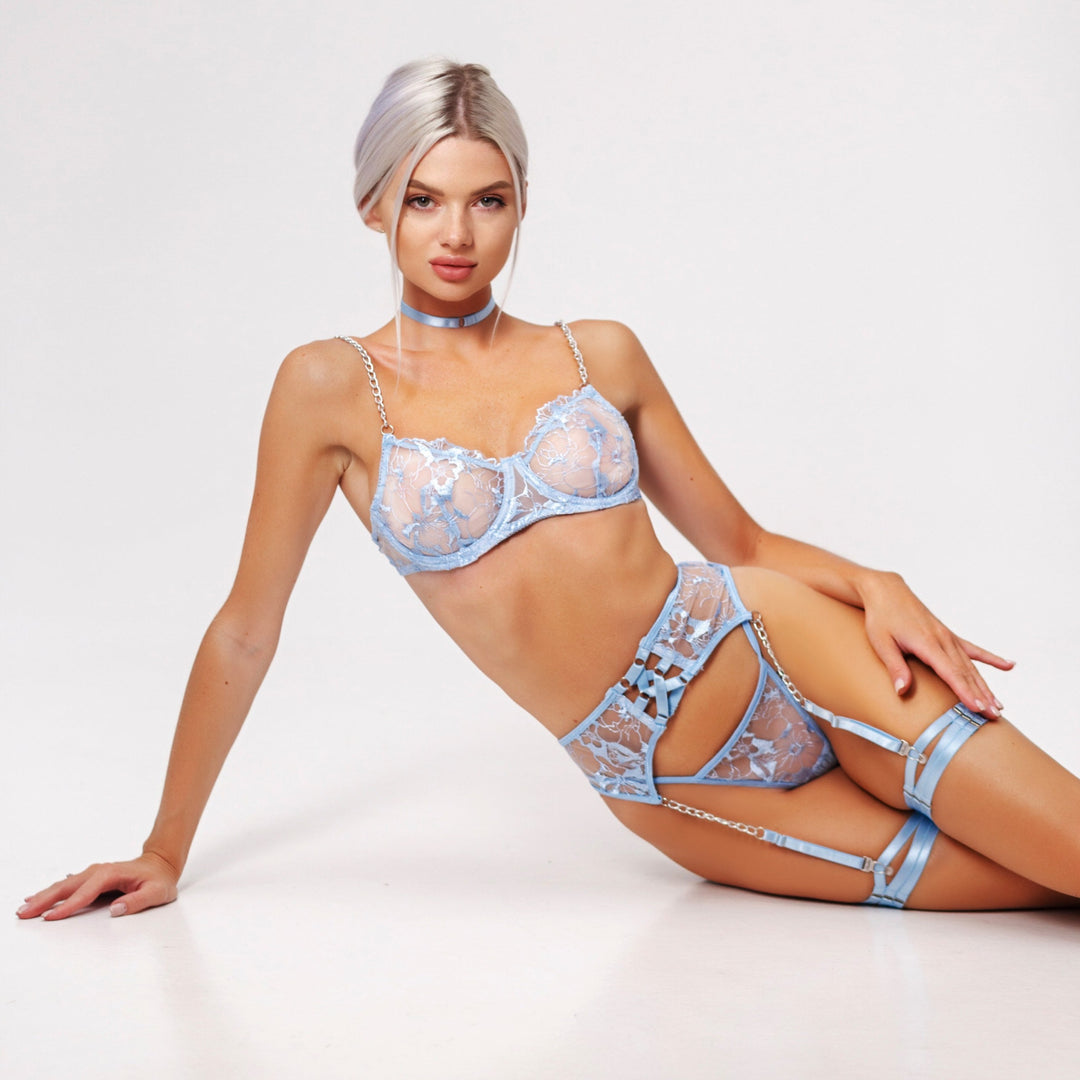 Yellow and Orange Lingerie to Uplift Your Spirits Infuse your lingerie drawer with yellows and oranges to stimulate joy, creativity, and optimism. These bright, sunny colors are perfect for when you need a mood lift or a burst of creative energy. Opt for playful patterns and unique designs to add an element of fun to your intimate wardrobe.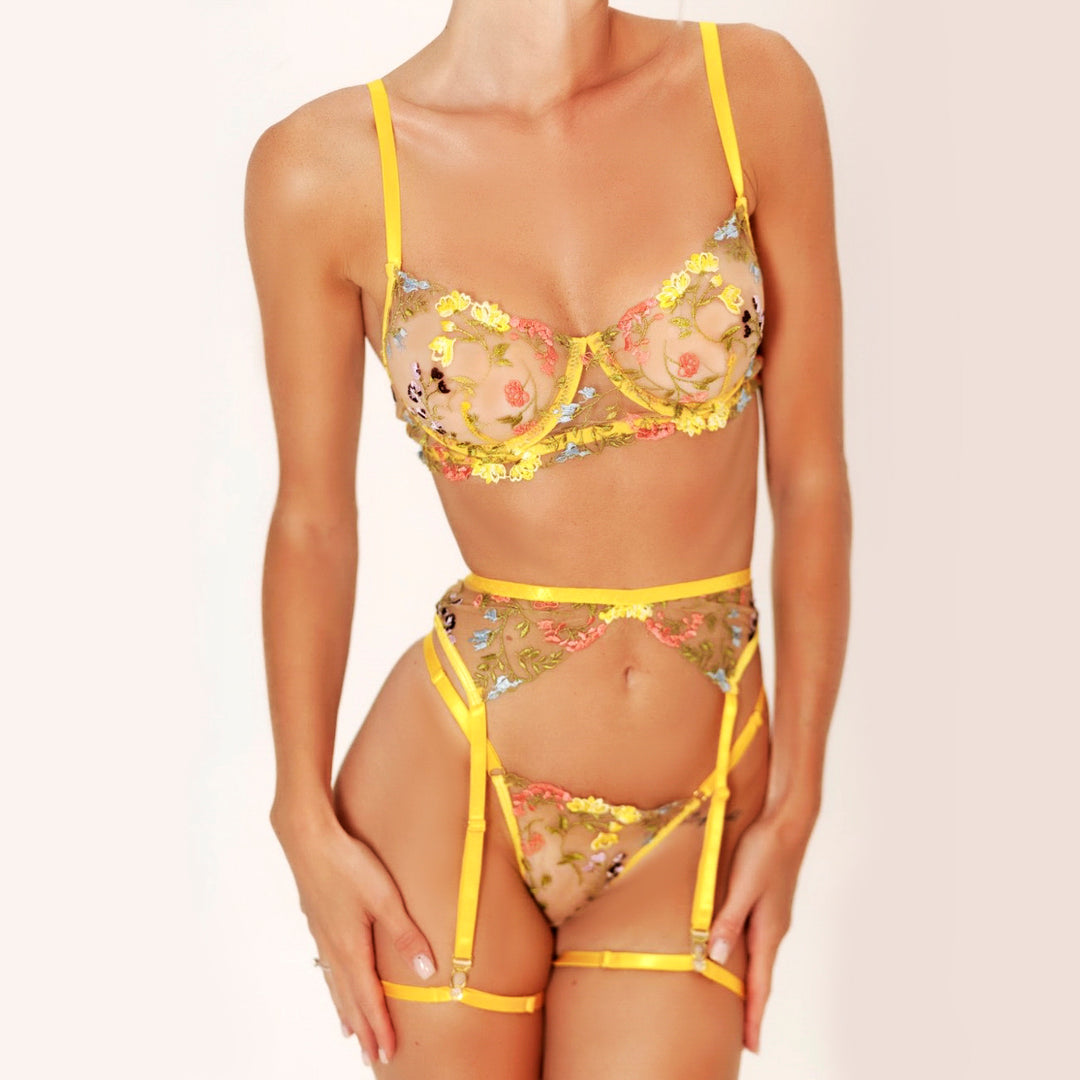 Black Lingerie: Timeless Elegance and Empowerment Black lingerie is synonymous with sophistication and empowerment. This timeless color can adapt to all your moods, providing an aura of mystery and strength. From the simplest of bralettes to the most detailed lace bodysuits, black pieces are staples for feeling both elegant and powerful.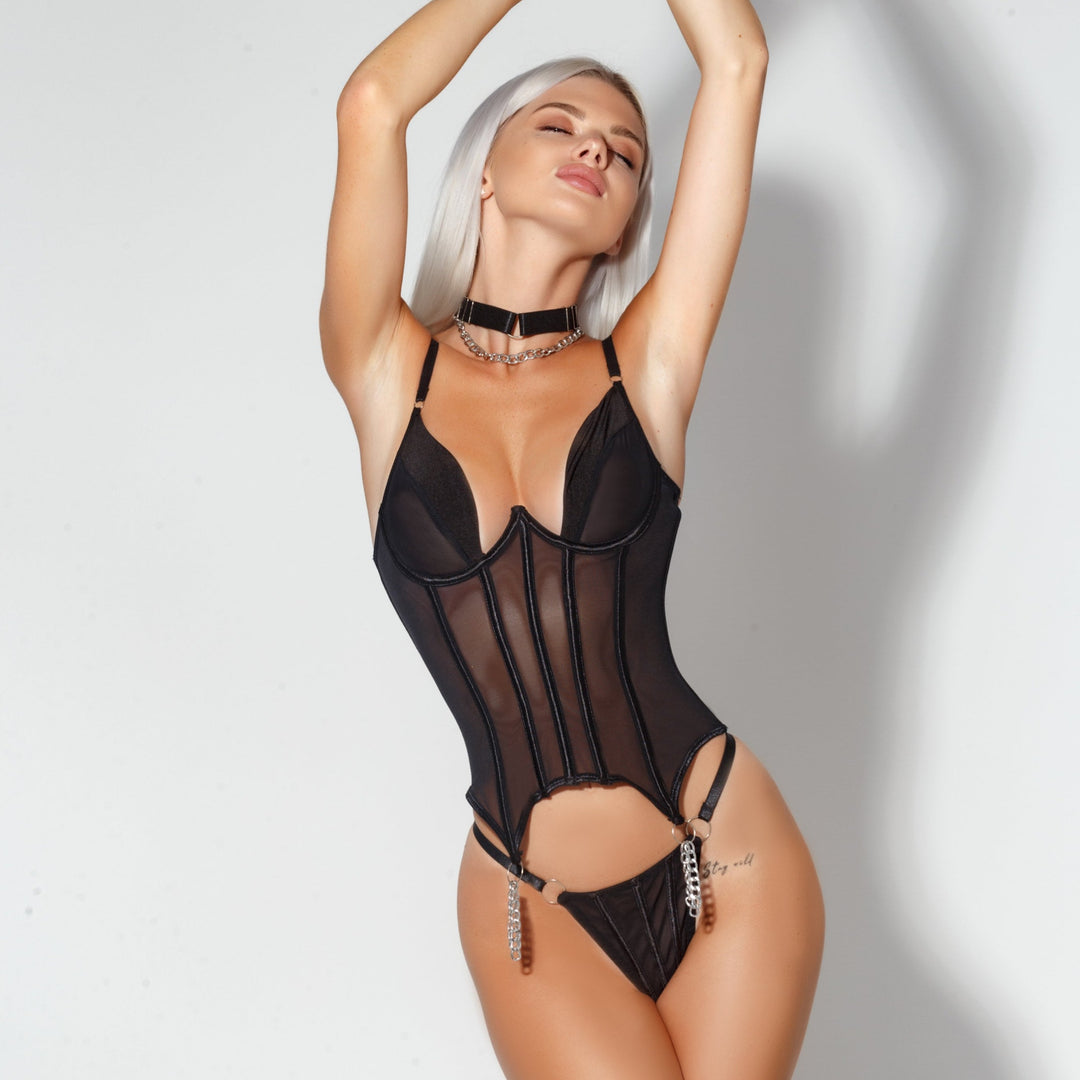 Embracing Romance with Pastel Lingerie Pastel lingerie, with shades like soft pink, lavender, and baby blue, resonates with feelings of romance and tenderness. These gentle colors, in materials like satin and delicate lace, are perfect for times when you're indulging your soft, romantic side, wrapping you in an aura of love.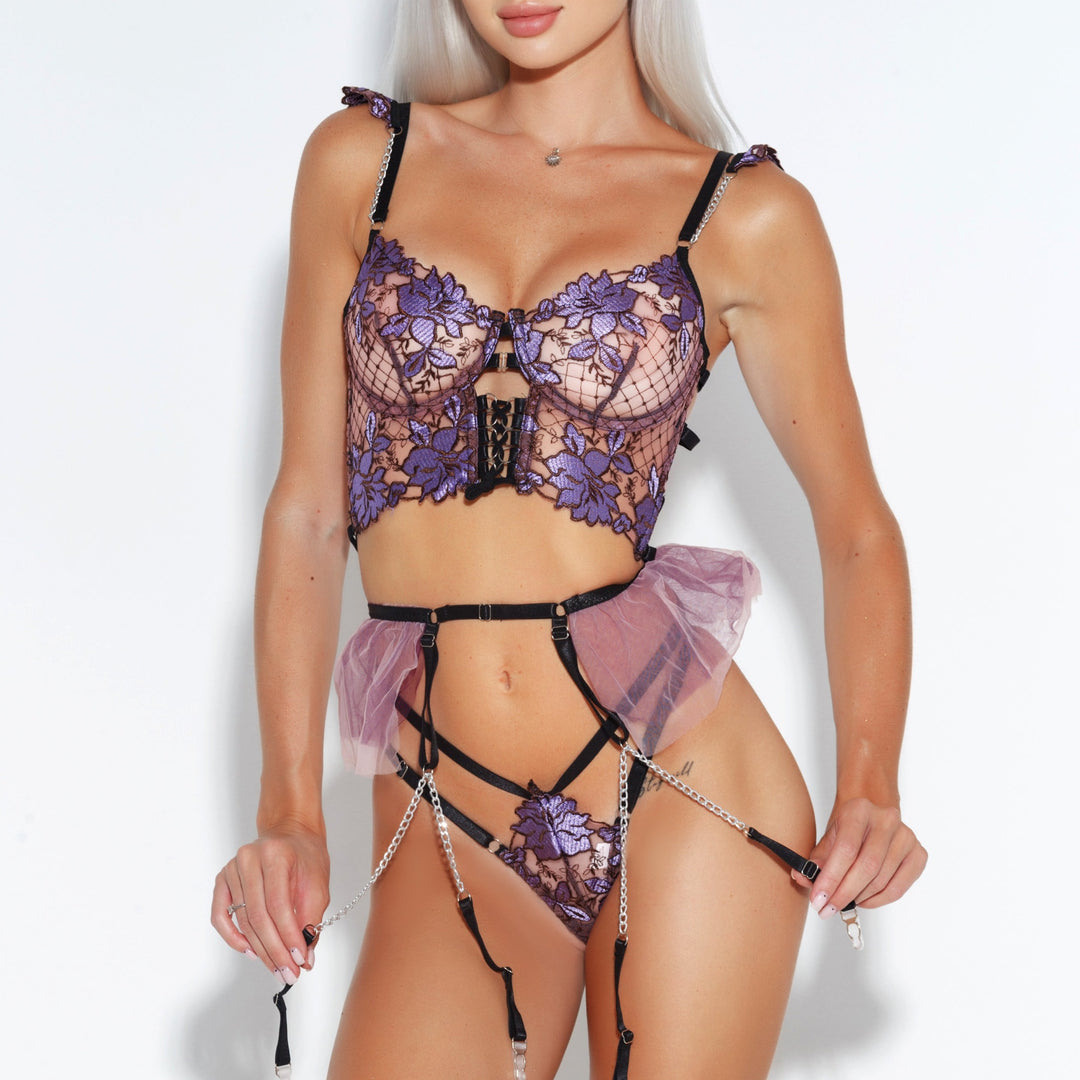 Neon Lingerie for Daring Adventures When you're feeling bold or rebellious, neon lingerie is your go-to. These vibrant, attention-grabbing colors, often available in materials like sheer mesh, are all about excitement and individuality. Neon intimates are perfect for those times when you want to break free from the norm and make a statement.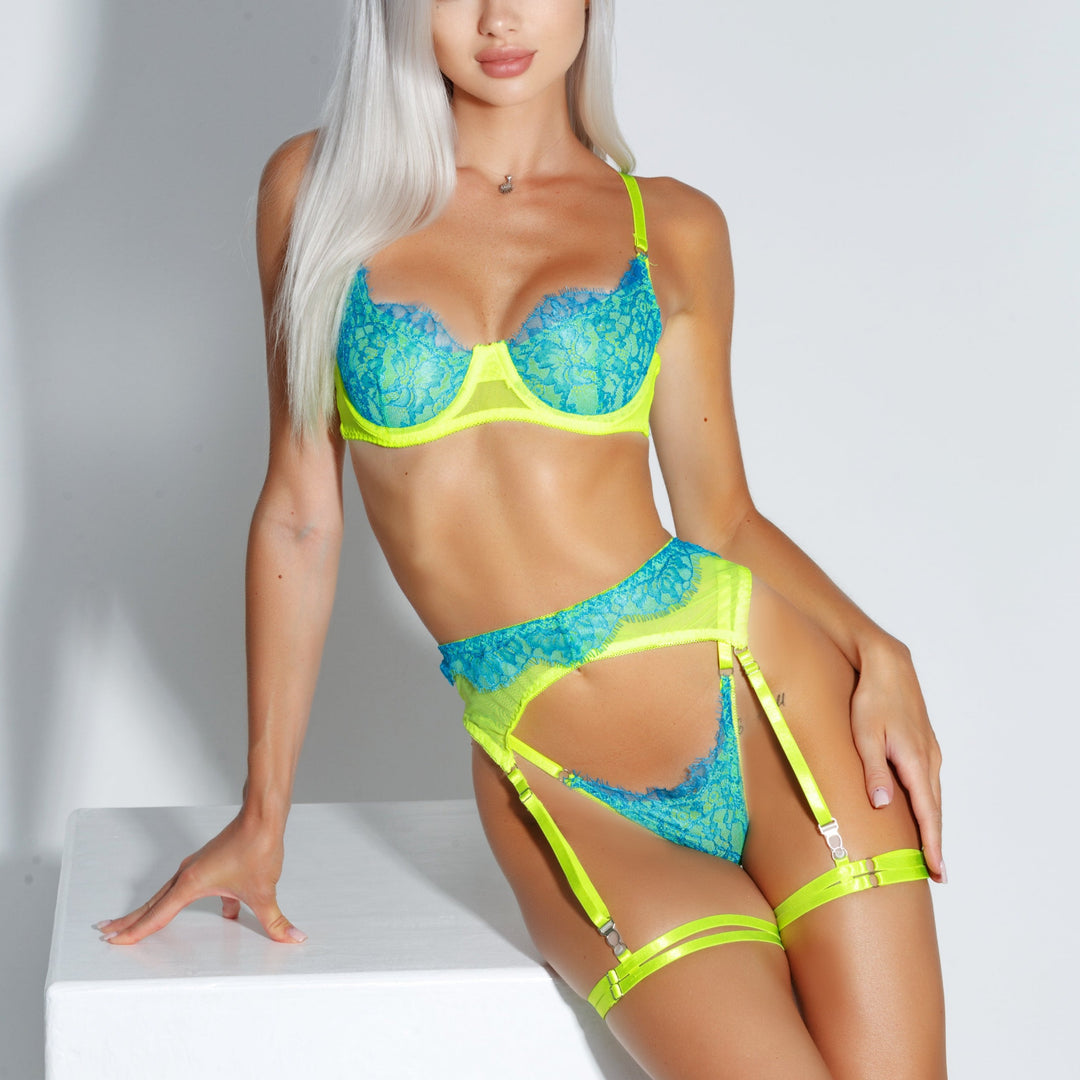 Conclusion: Lingerie as a Tool for Mood Enhancement Choosing lingerie based on your mood is a form of self-love and personal expression. It's about acknowledging your feelings and using your intimate wear to enhance or complement them. Let this guide inspire your next shopping session, and remember, the lingerie you choose is a reflection of your inner emotional landscape, ready to empower you through any day or situation.
---