Guide to Seasonal Lingerie: Updating Your Intimate Wear for Every Season
Optimizing your lingerie wardrobe for the changing seasons is more than just keeping up with the latest trends—it's about ensuring comfort, functionality, and self-expression. This article offers a comprehensive guide on transitioning your lingerie collection as per the seasons, discussing ideal fabrics, colors, and styles.
Breathable Spring Lingerie
Shaking off winter's chill and welcoming the renewal of spring, your lingerie wardrobe should reflect this change. Choose lightweight, breathable fabrics like cotton and bamboo, or opt for delicate lace lingerie. Floral prints and pastel colors embody spring's freshness. Don't forget to add comfortable bralettes and wire-free bras—perfect for complementing the season's airy clothing styles.
Stay Cool with Summer Intimate Wear
Summer demands lingerie that can withstand the heat. Select natural, moisture-wicking fabrics like cotton and silk. Bold and earthy colors are your go-to this season. And with summer's lighter clothing materials, consider seamless lingerie to prevent visible panty lines.
Autumn Lingerie: Comfort and Elegance
As autumn ushers in cooler temperatures, warm colors in your lingerie collection can mirror the beauty of the fall foliage. Opt for earthy hues like deep reds, burnt oranges, and chocolate browns. Satin and lace offer a mix of warmth, comfort, and elegance. High-waisted panties and longline bras provide more coverage and bring a touch of vintage glamour to your fall lingerie collection.
Warm and Luxurious Winter Lingerie
Winter calls for lingerie that strikes a balance between warmth and style. Velvet, with its cozy texture, is an excellent choice for winter lingerie. Deep colors like navy, burgundy, and black mirror the season's palette. Consider full-coverage options such as full-cup bras and high-waisted underwear. Winter is also the perfect time to indulge in luxurious silk chemises or intricate bodysuits to heat up the chilly nights.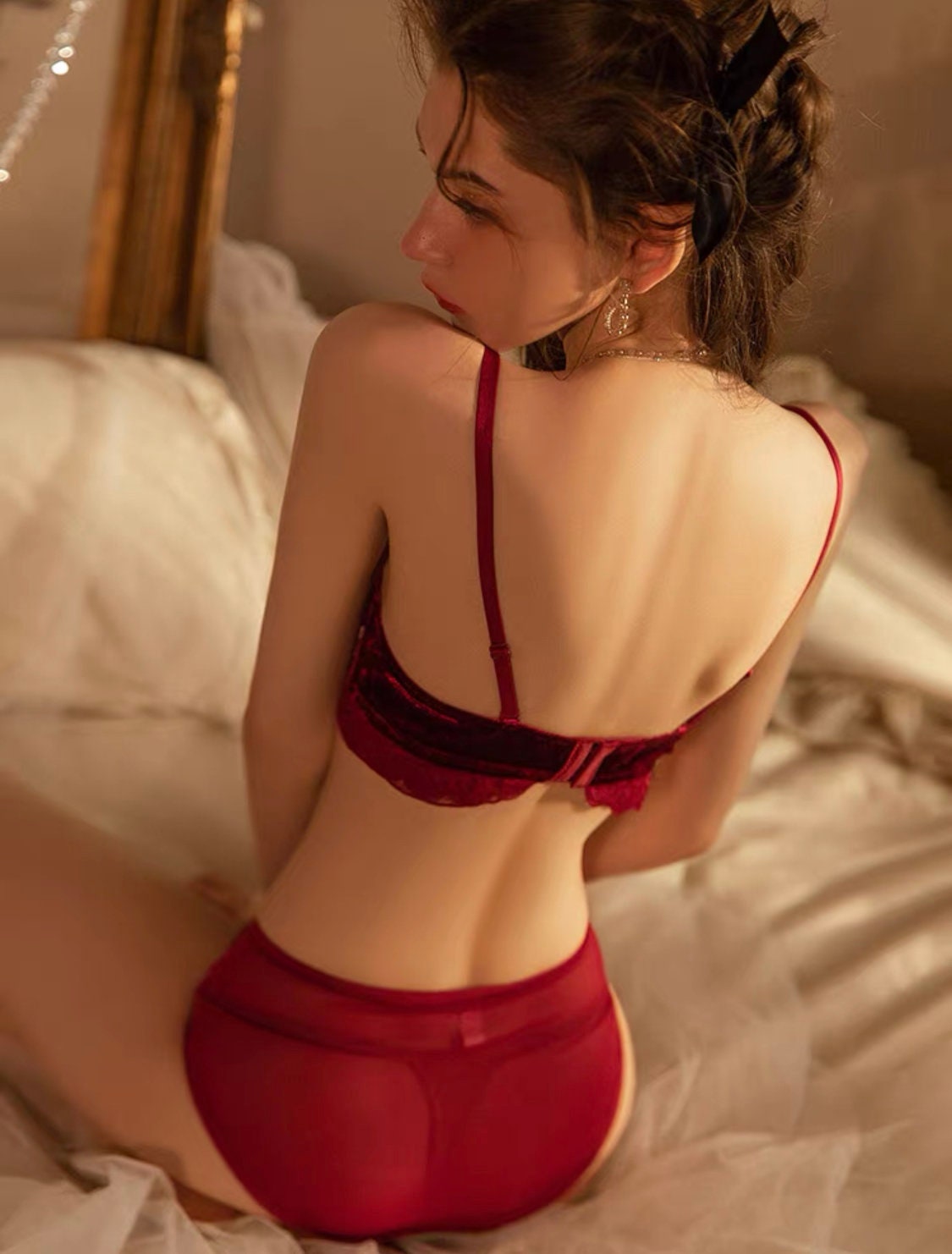 Top Tips for Seasonal Lingerie Shopping
Comfort is Key: No matter how appealing, if your lingerie isn't comfortable, it'll likely sit in your drawer. Seek a balance between style and comfort.
Mix and Match: Lingerie sets are lovely, but individual pieces offer more versatility. Don't hesitate to mix colors and styles for a unique look.
Invest in Quality: Good lingerie is an investment. High-quality pieces are more comfortable and will outlast cheaper alternatives.
Adapting your lingerie wardrobe to the changing seasons ensures your intimate wear remains comfortable, functional, and expressive throughout the year. Use this guide as a starting point for updating your lingerie collection, reflecting your unique style and embracing each season's mood.
---